Have you ever had one of the following thoughts?
I want to make a difference but I'm not sure what I'm good at nor do I know a place I can do so…
In my tutorial, there is a student who is going through a difficult period, but I do not know how to reach out to her …
We never go out for dinner as a family because we do not have the money …
Each month, Serve the City Maastricht organizes a free potluck dinner for residents of Maastricht called "The Cross The Line Dinner." But this event is much more than a dinner. This event is about community and connecting people living in Maastricht since we believe one of the best ways to do that is over a nice meal shared in pleasant company.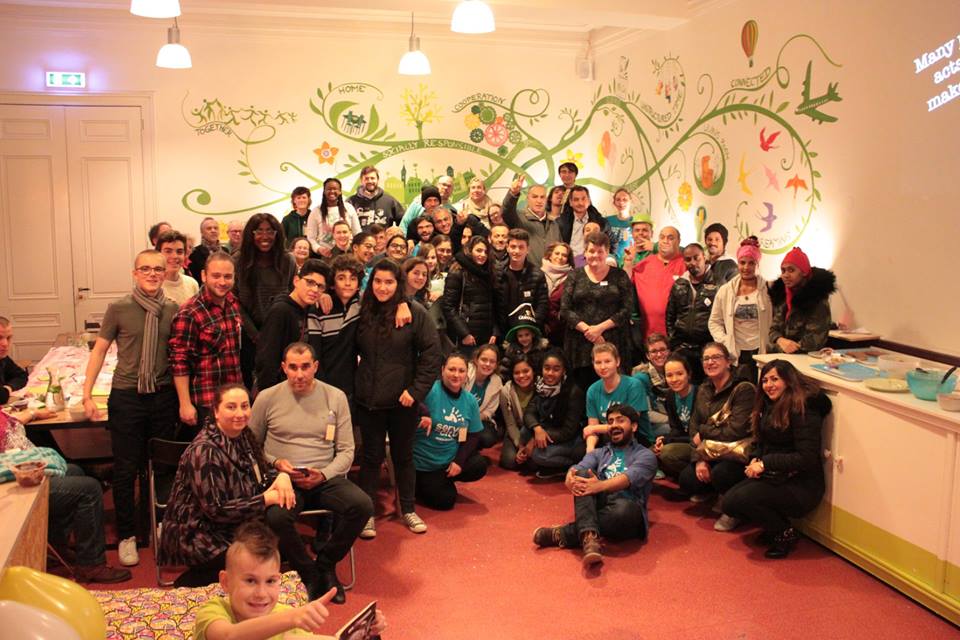 The Cross the Line Dinner is more than a meal – it's a chance to invite someone, be it a close friend or a stranger, to go out for dinner. If you are going through a rough time, sometimes all it takes is one friendly gesture to brighten your day or even the whole week. This invitation is a way to show someone you care about them. For someone who feels isolated or is going through a tough time with adjusting to life in Maastricht, work, or anything else, an invitation to the Cross The Line dinner can be a friendly gesture that has more meaning for them than you can imagine. The Cross the Line Dinner is a chance to say hi to the person down the street you do not know that well and invite them to do something with you. It is a chance to ask the person from class you want to get to know better to do something. It is a chance to let someone else do the cooking and the cleaning and to just relax and enjoy a meal out in good company. Or this can be a chance to serve someone else.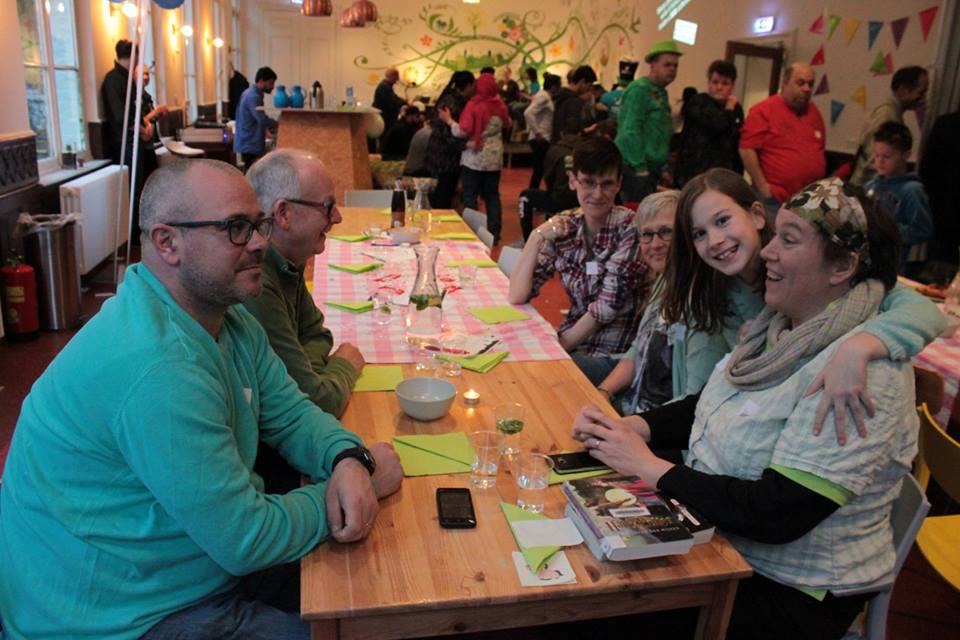 The dinner is called "Cross the Line" because those who attend our dinners are opening themselves to meeting people they do not interact with regularly. And the positive effects don't stop with the dinner itself – the dinner is just a starting point. It's a place to meet people who are looking to connect with others. It's a place to build a network of people who really care for one another. It's a place to make new friends.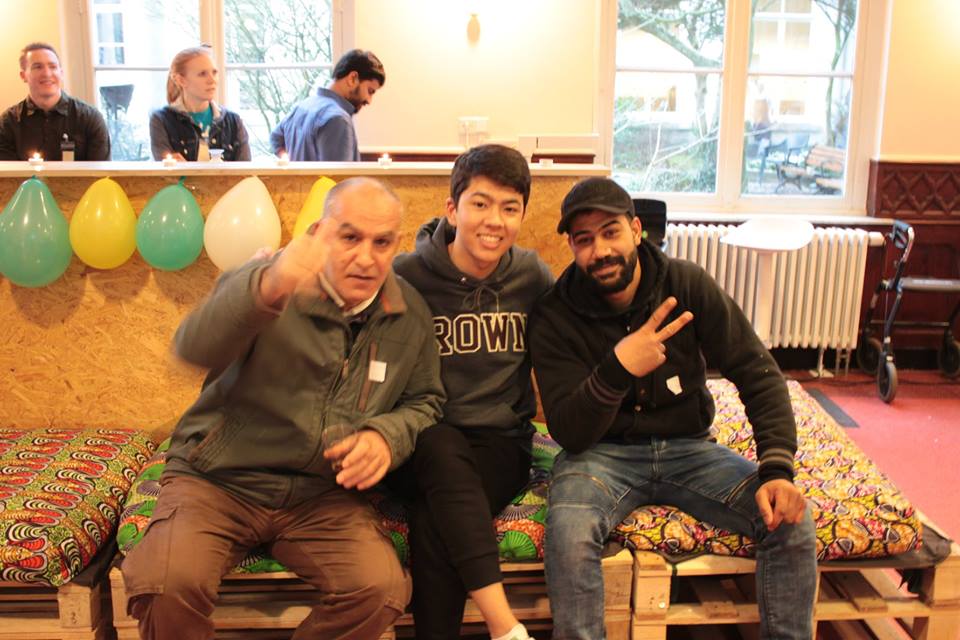 There are many ways you can be a part of the dinner. We are happy to have you attend the dinner as a guest who wants to meet new people and enjoy a nice meal. Our goal is for as many people as possible to receive a personal invitation to the dinner, so you can help us out by inviting people (but make sure they register on the website)! The dinner is potluck style, so we are always looking for people who have a passion for cooking for others to bring a dish, whether it's a side, dessert, or main course.  If you want to volunteer in another way, there are many opportunities to do so. We need volunteers to facilitate the event – everything from serving food and helping guests feel comfortable to taking care of kids and providing entertainment.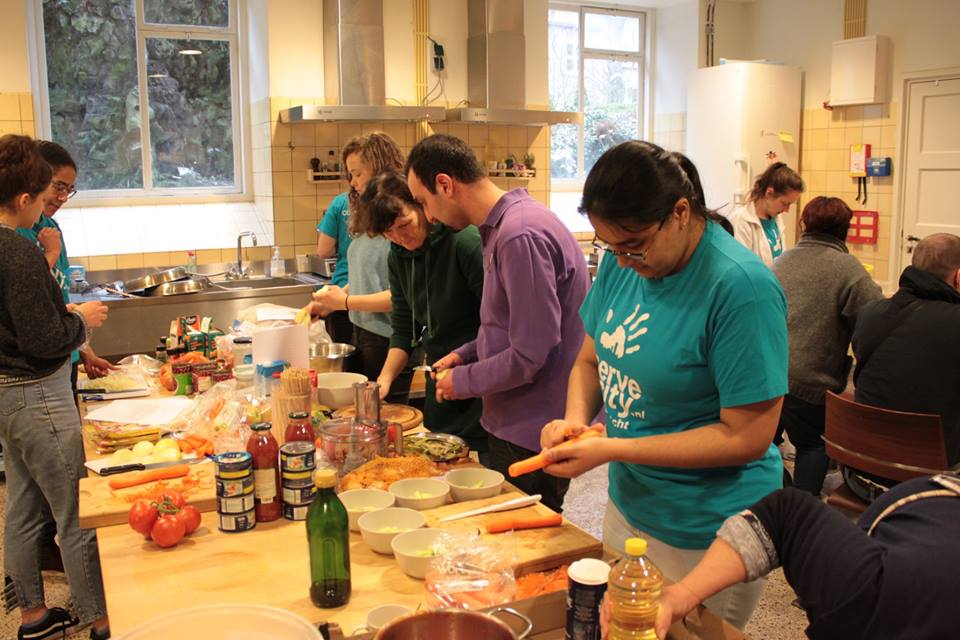 So what are you waiting for? Cross the Line!
IF YOU ARE COMING BY CAR, PLEASE NOTE THAT THERE IS NO PARKING SPACE AVAILABLE AT THE INNBETWEEN!
---
Registration