About Serve the City
Asylum seekers, the elderly, people in need, victims of abuse.
We know them by their needs. What if we knew them by name?
Serve the City is a global movement of volunteers 
showing kindness in practical ways to people in need. We partner with local organisations and other associations, offering help and support. Serve the City creates events that mobilize many volunteers to serve in simple ways – practical tasks, music,
 arts and crafts, meals, friendship and more.
 We are the connection between the good intentions and talents 
of people who could volunteer and a meaningful opportunity to get involved.
A Heart For Maastricht
Serve the City Maastricht is a voluntary organization that dedicates itself to the city of Maastricht, by serving those in need in a practical way. We work together with local organizations, and we strive to build bridges between people who might not easily meet each other in daily life. We organize project days in response to the needs of our city Maastricht like poverty, loneliness, neighborhood development and social integration, to name a few. We work together with residents, volunteers and organizations from Maastricht who dedicate themselves to people in need.
Serve the City Maastricht connects our city by helping each other.
Serve the City Maastricht organizes projects where we help people who need it. Baking pancakes for the homeless, playing sports with homeless young people, smart up the petting zoo, a pampering day for people with disabilities, gym with the elderly… Serve the City wants to connect our city by helping each other. So we organize social projects where you can make a meaningful difference for the residents in your own environment. We want to show you that with a small gesture you can make a big impact for the people in our city.
Become a volunteer for one day and discover that it is very easy to make a difference in the life of someone else just by being yourself.
Serve the City is for everyone. It's a revolution, a serving revolution. And it's going to change the world.
We know them by their needs. What if we knew them by name? Cross the line. Serve the City.
History
In 2005, Serve the City began in Brussels as a single week of service, initiated by a Christian faith community called The Well (www.thewell.be). Now Serve the City is active or starting in 65 cities around the world (www.servethecity.net).
Who we serve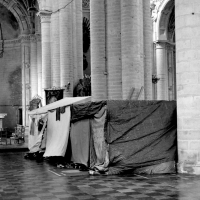 Asylum Seekers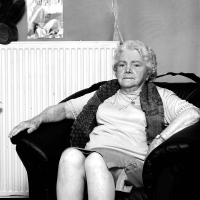 Elderly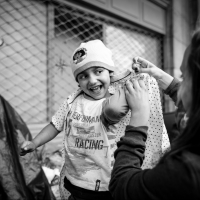 Children in need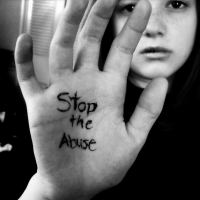 Victims of abuse
"Seeing people in need and doing nothing, that's impossible. Taking action, that's what it's all about", says Carlton Deal, the director and driving force of the NGO Serve the City.
Serve the City Maastricht reaches out to people who have a hard time in society through volunteers – asylum and homeless centers, disadvantaged neighborhoods, lonely seniors or students, residents living in poverty. We collaborate with other organizations to do dishes, prepare a delicious meal, make music or paint interiors. It depends on what the organization or person needs. We do this for a whole year, with different activities every month.