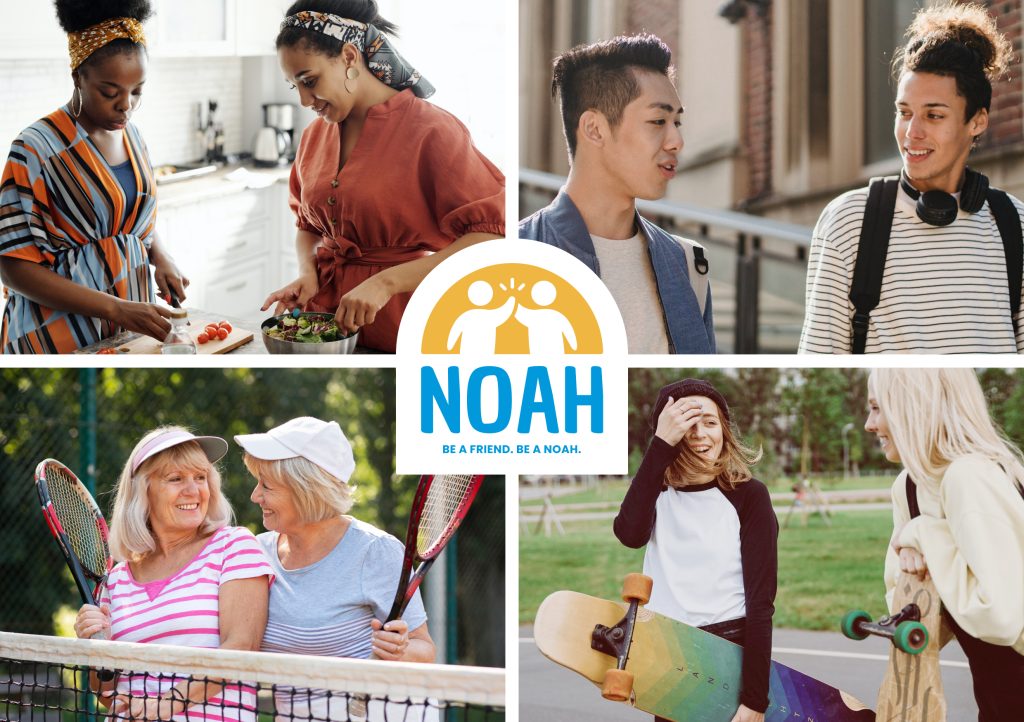 The past period we have been taking online classes, working from home, or making minimal social connections. How we missed being together! Serve the City would like to help Maastricht residents make new social contacts. Together we want to connect the city by helping each other.
You never have enough friends.  
Friends come in all shapes and sizes. You have a friend to play sports with, cook with or chat with.
Would you like to be a NOAH for someone else? Would you like to be a friend and meet someone with whom you share the same hobby or interest? Someone you hang out with and build a friendship with. Someone with whom you have fun and have a good time.
Become a NOAH and commit to meeting each other every two weeks for a period of 6 months. Do you want to be a NOAH? Then sign up for the NOAH program, where Serve the City brings residents of Maastricht together.
Be a friend, be a NOAH.
Register by filling out the questions below and we will contact you.
With the NOAH program, Serve the City wants to connect the residents of Maastricht by helping each other. We want to reduce loneliness, improve the quality of life and increase civic participation in our society. This is made possible by Gemeente Maastricht, Elisabeth Strouven Fonds, Kansfonds, VSB Fonds and Kanunnik Salden Nieuwenhof.